---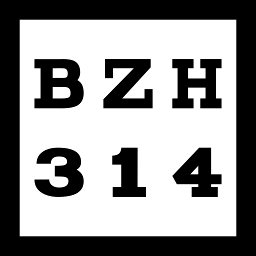 BZH314 Privacy Policy
---
Privacy Policy
---
No collection of any identifiable information (no collection of email, no collection of Device Id, no collection of IP addresses, etc...)
The data collected is anonymous.
The data collected is not shared nor sold in any way to anyone.
We only use the data to enable playing and/or improve the games (detect and fix crashes, make more levels you love!).
EULA
---

 * THE SOFTWARE IS PROVIDED "AS IS", WITHOUT WARRANTY OF ANY KIND, EXPRESS OR
 * IMPLIED, INCLUDING BUT NOT LIMITED TO THE WARRANTIES OF MERCHANTABILITY,
 * FITNESS FOR A PARTICULAR PURPOSE AND NONINFRINGEMENT. IN NO EVENT SHALL THE
 * AUTHORS OR COPYRIGHT HOLDERS BE LIABLE FOR ANY CLAIM, DAMAGES OR OTHER
 * LIABILITY, WHETHER IN AN ACTION OF CONTRACT, TORT OR OTHERWISE, ARISING FROM,
 * OUT OF OR IN CONNECTION WITH THE SOFTWARE OR THE USE OR OTHER DEALINGS IN
 * THE SOFTWARE.
---
Support BZH314 by shopping for cool T-Shirts